Mark Fish is one of the ambassadors for the Special Olympic South Africa.
With the Covid-19 pandemic that spread across the world finally hit South Africa, many people lost their jobs due to the pandemic. The Special Olympic South Africa teamed up with The Mark Fish Foundation to create food parcels for the vulnerable who could not put food on the table, due to job losses during the pandemic.
One of the Games of Stars Tournament farms came to the party by donating oranges toward the Special Olympics Food Parcel. HN Pieterse Boerdery in Limpopo donated more than a ton of oranges to the cause.
Thank you to all who donated items to the Special Olympic Food Parcel.
If you would like to get involved as an individual or as a corporate sponsor, contact us on the below information:
Email: Info@mff.org.za; Telephone: +27(0)67 007 3500
Click on here to donate to The Mark Fish Foundation,
To find out more about The Mark Fish Foundation: Click Here
If you would like to donate towards the Special Olympics Food Parcel: You can by using the SnapScan app (available for download from the App Store or Apple Store). Then, Scan the below QR code to make a donation to the amount you feel comfortable with toward the food parcel intiative to help people who cant afford to help themselves.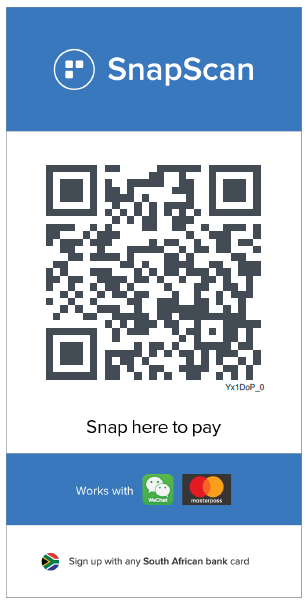 Follow The Mark Fish Foundation on Social Media